When it comes to electric three-wheeled sales vehicles, we must not be unfamiliar to everyone. We often see in our daily lives that this kind of car facilitates the lives of thousands of thousands of people. This kind of car has also made round a lot of people's dreams of getting rich. Recently, many people telephoned and consulted Xiao Bian. What should pay attention to when buying an electric three-wheeled sales truck? Well, let's talk about this topic today.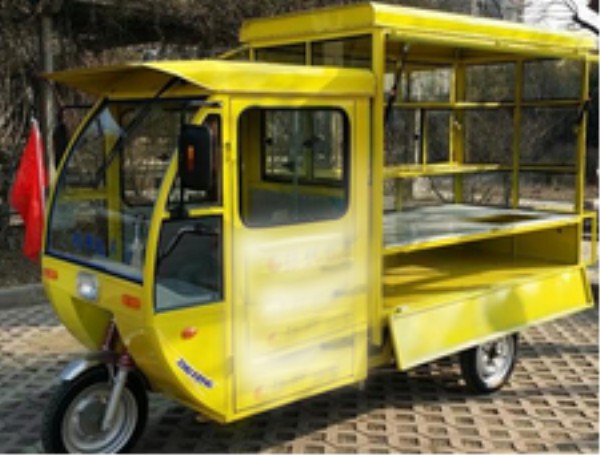 Check the battery

Check whether the electric vehicle battery product logo is complete. Including the manufacturer's name, product specification, model, date of manufacture, trademark; check whether the inside and outside signs are the same, in particular, check whether the product body has a prominent logo and production date. Pay attention to the appearance of the electric vehicle battery. Check for signs of deformation, cracks, scratches, and leaks. The battery terminals should be clean and free from corrosion. The sign should be clear. Pay attention to the rated capacity of the electric vehicle battery products. The greater the rated capacity of the battery label, the longer the battery discharge time, it is best not to buy batteries without a nominal label, but pay attention to whether it is dedicated to electric vehicles. Buy branded batteries from well-known companies and large companies. The battery is generally provided by a professional battery manufacturer. The quality of the batteries produced by different brands and different manufacturers is different, and the price is also divided. Well-known, large-scale enterprises large scale, strong technology, good after-sales service, battery quality is guaranteed. Buy a smart charger with automatic control and battery. The proper charger can automatically adjust the charging size and time, which helps to prolong the battery life.

Pay attention to transportation

As electric three-wheeled sales vehicles are bulky goods, in the course of transportation, sellers generally entrust logistics to transport them. If slight scraping occurs, they can be repaired with spray paint. If there is a big scraping, please do not sign the bill. We will negotiate with the logistics. Electric three-wheeled sales vehicles are bulk commodities. Logistics is a big expense. Generally, freight sellers will be counted in the cost. This should be made clear. Do not spend extra money. Must be issued by the manufacturer to ensure that the quality of the factory's vehicles is intact and requires careful inspection before shipment

Learn about after sales

Many consumers only care about the quality of electric cars when they buy electric cars. This is often overlooked by service consumers. In fact, this is not what it should be, because after the sale of electric vehicles and consumers' related rights and interests are directly linked, good electric vehicles can often save consumers a lot of trouble after the sale. For example, Xiao Bian thinks that after the sale of Lvyuan Electric Vehicles, it does a good job. "Let's create a better life together." Luyuan Electric Vehicles has taken the lead in putting forward a new "4Cs service model" to provide users with fast, convenient, and efficient services. Lvyuan's "4Cs service" covers four elements of customer customer service, cost, convenience, and communication. Its main contents include: consumer service-oriented principles and consumer savings. The four aspects of measures of expense expenditure, improvement of service facilitation and strengthening of sincere communication are aimed at creating a harmonious model of "customer first, service sincerity". "Let it be done and do better" is the promise of Luyuan Electric Vehicle!




Nt Face Milling Holder Cnc Milling Tool Holders , used in the clamping of the cutter with the radial drive groove, such as the Face Milling Cutter, the vertical disc cutter, the set type end mill, high speed and high precision machining .Mechanical spindle and cutting tools and other accessories.High Precision NT shank Tool Holder ,balanced G6.3 or G2.5 For choose.We are specializing in the production of NT FMB Face Mill Holder, we can to figure to sample processing, and perfect after-sales service and technical support. Looking forward to your cooperation!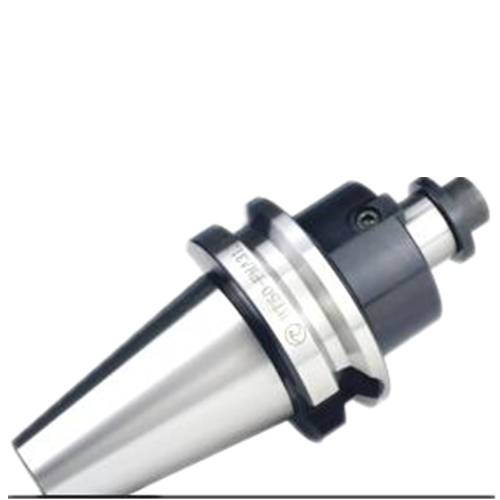 Metric Tool Holder,Din2080 Face Milling Holder,Cnc Nt Face Milling Holder,Nt Face Milling Holder

JINING QINFENG MACHINERY HARDWARE CO.,LTD , https://www.qftoolholder.com