Model NO.: Customized
Material: Stainless Steel
Feature: Oil-Resistant, Acid And Alkali Resistant, Tear-Resistant, Heat-Resistant, Cold-Resistant, Wear-Resistant
Width: 152-5500mm or Customized
Heat Resistant: -55-1150ºC
Edges: Welded
Certification: ISO9001:2008 SGS
Features: Positive Drive, Soomth Running
Trademark: Rungong
Specification: Customized
HS Code: 84389000
Type: NN500
Inside Material: Stainless Steel
Tensile Strength: Strong
Wire Diameter: 0.8-2.5mm
Brand Name: Rungong
Application: Food Industry
Side Guard: Available
Usage Time: About 10 Years
Transport Package: Wooden Case/Wooden Packing
Origin: Shandong, China
Eye Flex Conveyor Belt

Eye Flex Conveyor Belts are engineered for applications that require an extremely rugged, long lasting belt. Eye-Flex's greater strength, carrying capacity, and open flat surface profile is the answer to all your heavy-duty conveying needs, whether you have a new or a replacement application.  Eye-Flex

®

 has almost limitless options and its configurations are custom designed to meet your requirements.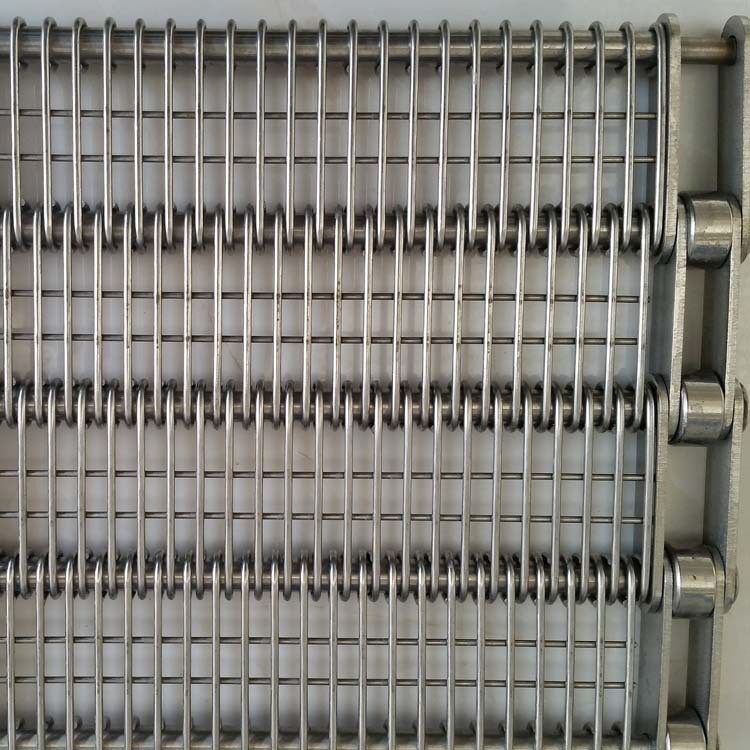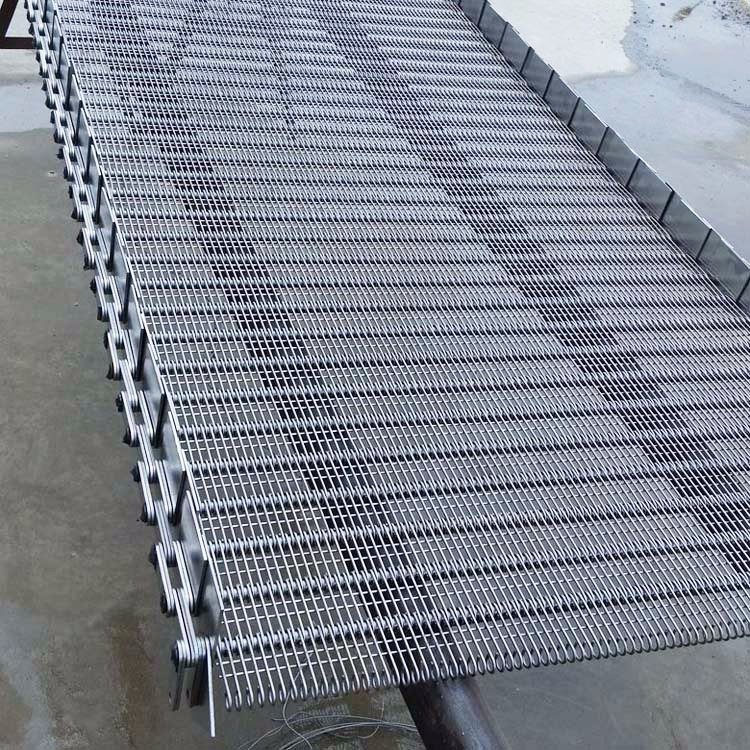 Available Specifications:

Please note below Parameters showed on the next picturewhen you ask for a quotation:

1. Overall length and width 

2. Pitch and spiral pitch

3. Roller diameter and wire diameter, opening diamater

4. Width between inner plates and plate height

5. C/C center and Material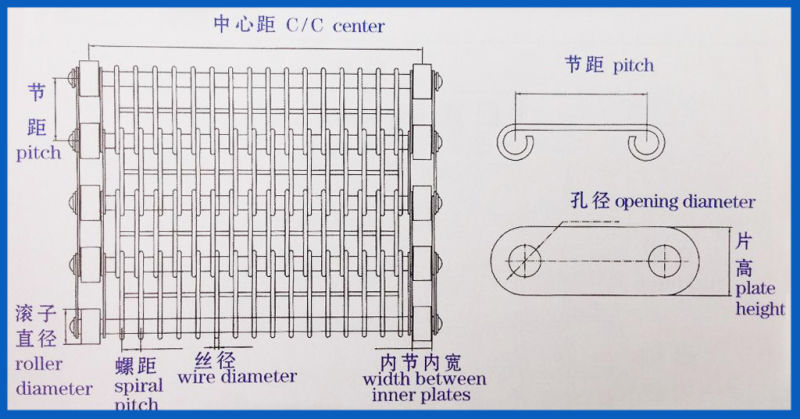 If you don't know the parameters above, pls contact us, we will give you the best advice.

Other Type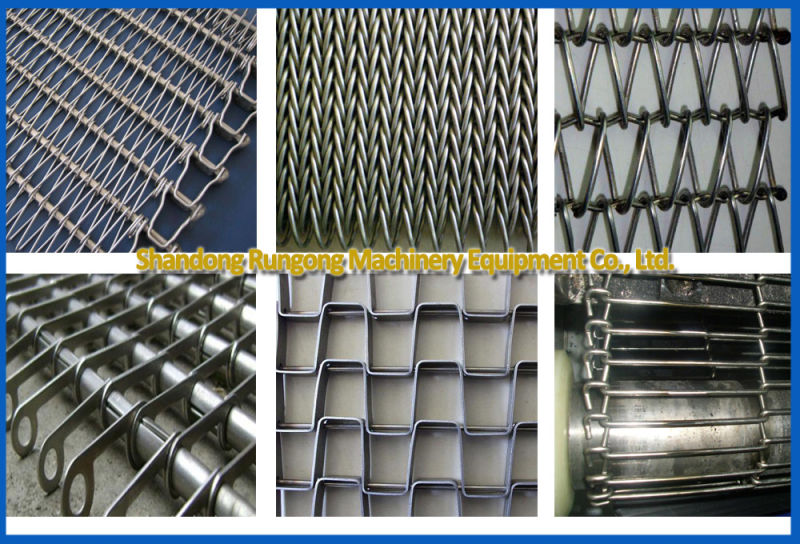 Packaging &Â Shipping

Packaging: Standard Export Package

Shipping: 20days after receiving the payment

Company Information

Shandong Rungong Machinery Equipment Co., Ltd. offers a wide variety of styles and specifications of conveyor belts to suit our customers' specific application and improve process efficiencies. We provide conveyor belts for industries such as Food Processing, Textiles, Electronics, Agriculture, Automotive, and so on. Our Customer Service Principle is Always Customer First.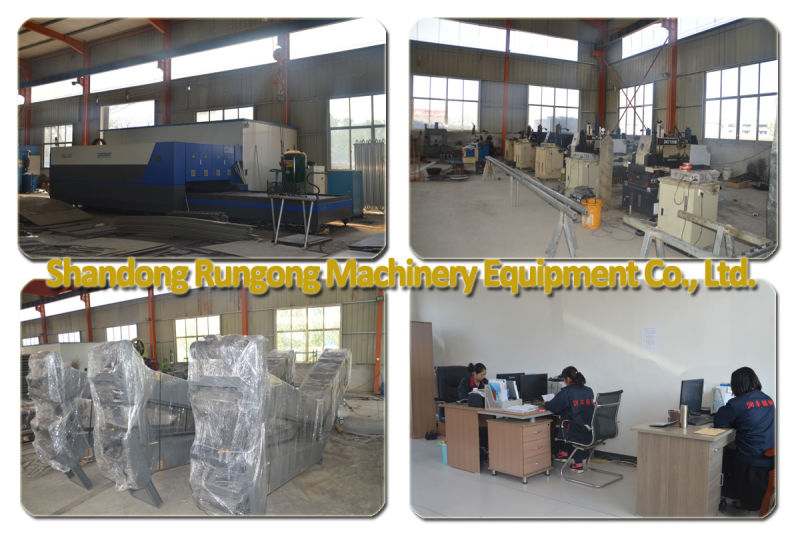 FAQ

1. Q:Â Â How to confirm the type?

   A:  There are many methods for us to confirm the type:

           1). tell us the specifications data.

           2).tell us your requirements as more as possible, and our engineers will give you the best suggestion and design the most suitable product. 

         3). send us the photos with size.

         4). send us a small piece sample.

2. Q: What is the payment terms?

    A:  We prefer T/T, but for some countries, we will also accept L/C. So pls feel free about the payment.

3. Q: When will delivery the goods?

      A: Usually, we will deliver the goods within 15 working days. And if the quantity is big, it will take about 20-30 working days.

4. Q: How long will the product be used?

    A: The time is different differ the usage and factory. But we can confirm and make sure that our product can be used longer than any other one in China.

5. Q: Is the package strong enough for the long transportation?

    A: Of course it is.

    By sea, we will pack every piece into wooden/ polywood box.

    By air, we will pack it by strong water-proof bag.

Ms Tracy Liu
86-15969886868
 

 

"Gravity Die Casting. A permanent mould casting process, where the molten metal is poured from a vessle of ladle into the mould, and cavity fills with no force other than gravity, in a similar manner to the production of sand castings, although filling cn be controlled by tilting the die."
Gravity Die Casting
Sometimes referred to as Permanent Mould, GDC is a repeatable casting process used for non-ferrous alloy parts, typically aluminium, Zinc and Copper Base alloys.

The process differs from HPDC in that Gravity- rather than high pressure- is used to fill the mould with the liquid alloy.

GDC is suited to medium to high volumes products and typically parts are of a heavier sections than HPDC, but thinner sections than sand casting.

There are three key stages in the process.
The heated mould [Die or Tool] is coated with a die release agent. The release agent spray also has a secondary function in that it aids cooling of the mould face after the previous part has been removed from the die.
Molten metal is poured into channels in the tool to allow the material to fill all the extremities of the mould cavity. The metal is either hand poured using steel ladles or dosed using mechanical methods. Typically, there is a mould [down sprue" that allows the alloy to enter the mould cavity from the lower part of the die, reducing the formation of turbulence and subsequent porosity and inclusions in the finished part.
Once the part has cooled sufficiently, the die is opened, either manually or utilising mechanical methods.
Advantages
Good dimensional accuracy
Smoother cast surface finish than sand casting
Improved mechanical properties compared to sand casting
Thinner walls can be cast compared to sand casting
Reverse draft internal pockets and forms can be cast in using preformed sand core inserts
Steel pins and inserts can be cast in to the part
Faster production times compared to other processes.
Once the tolling is proven, the product quality is very repeatable.
Outsourced Tooling setup costs can be lower than sand casting.
Gravity Casting Parts,Aluminum Alloy Gravity Casting Parts,Aluminum Gravity Die Casting Parts,Gravity Casting Aluminum Parts

HSI INDUSTRIEL LTD , https://www.hsiindustriel.com